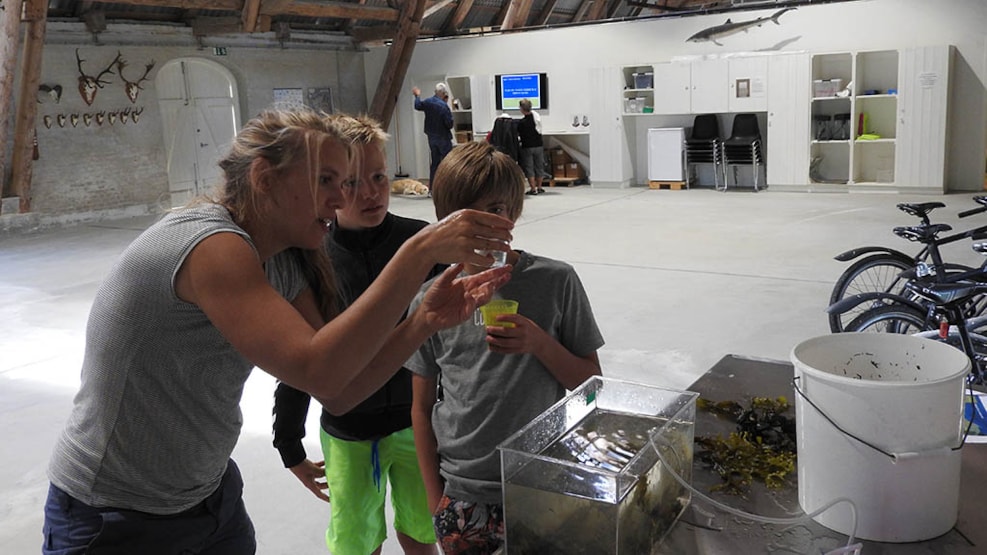 Open House Sundays at Gyldensteen Strand
Get access to the old threshing barn with aquariums, microscopes and an impressive stone collection and hear lots of good stories about Gyldensteen when local guides open the barn every Sunday until 17 October.
Welcome to the Threshing Barn at Gyldensteen Strand! It's open every Sunday from the middle of May to the end of August.

Here you can hear stories about the area, see a Power Point presentation on Gyldensteen Strand before, during and after the nature restoration, learn much more about nature in the area, borrow landing nets, see life under water in a microscope and much more. 
You can also see a large collection of stones found at the island Æbelø by the amateur geologist Holger Garnak.
There are different exhibitions throughout the summer.
Opening hours
Sundays from May to October 13.00-15.00.