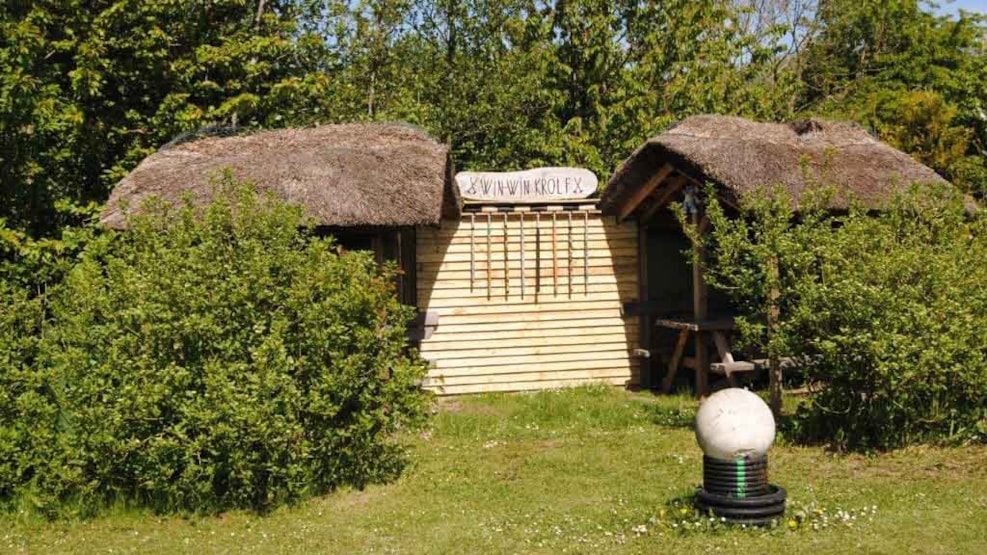 Mosegårdens Krolf
Crolf -a mixture of Golf and croquet - is fun for everybody - and quite challenging!
Crolf is a mix of croquet and golf. You use equipment from croquet and play it like golf.
At Mosegaarden there are 4 courses with a scenic and secluded location.

The courses are open to everyone during the daytime and you can rent courses, clubs and balls on site.

It costs DKK 20 per person to play on the courses, and the price includes the rental of clubs and balls.

Instruction is provided, and you can see the rules in the clubhouse.

There are cozy corners with tables and benches and a barbecue area - it's a good opportunity to enjoy life!