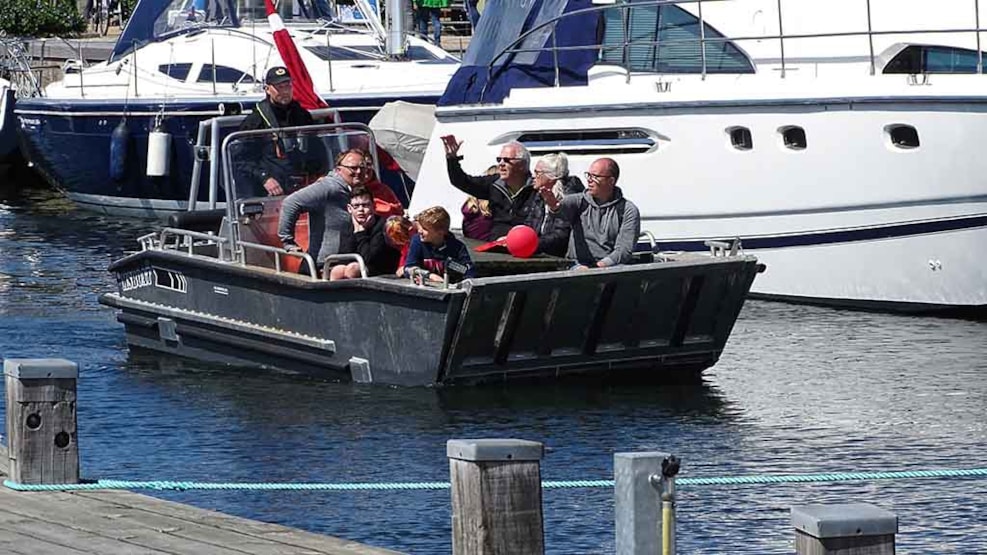 Maritime Days 19-21 May
Come to the MARITIME DAYS in Bogense and enjoy exciting activities for the whole family in the cozy maritime surroundings. From 19 May to 21 May, the harbour's many players invite you to a large number of large and small activities and experiences - and everyone can get up close and personal. This year you can also experience the Palby Fyn Cup - one of Denmark's biggest regattas - which takes place the same weekend.
Maritime experiences for the whole family
In North Funen, the sky is high and there's always a short distance to the coast and nature. In and around the harbour environment at Bogense Harbour and Marina, you can try a number of different free activities on land and at sea for the whole family.
With 154 km of coastline, the maritime is important on North Funen, and now you and your family can get really close to the maritime environment and maybe even go home wiser. The program for the days is updated regularly.
The biggest activity this weekend is the Palby Fyn Cup, where about 300 boats participate in one of Denmark's biggest regattas. You can follow the sailing results live on the big screen at the marina all weekend, and visit the maritime stalls.
All activities are free. The exception is rappelling on the old Aeromill and the sailing trip with Castor.