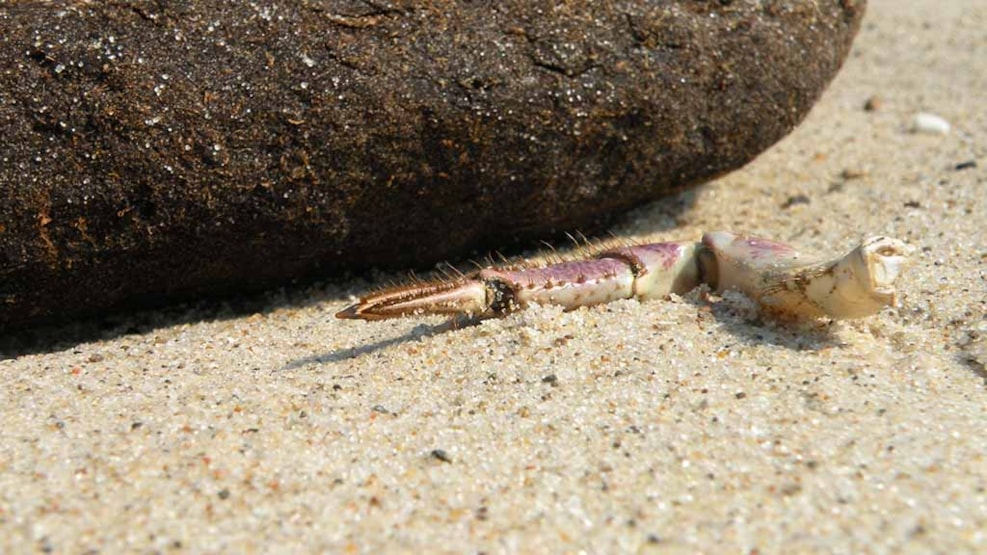 Life under the sea - for kids
Explore underwater life at Gyldensteen Strand - it will be a fun and cool trip for all kids on Thursdays from 13 July to 3 August!
Join us in exploring the underwater life of the coast at Gyldensteen Beach as we retrieve water binoculars and fishing nets from the gear bank!
Together with nature guide Linda, we will fish and try to catch as many different species as possible - and afterwards we will examine our catch and see which species we have caught. The nature guide tells us about the different species that live here on the coast, and we talk about all the fun animals and plants we have found. Why does a crab run sideways and can seaweed be blue? The Nature Guide can answer all your questions so you can learn more about nature.
NOTE: Tickets are for children only - but children are very welcome to bring their parents or grandparents

When
The tour takes place every Thursday from 13 July to 3 August from 10-12.
Price: DKK 150
Practical information
For children from 4-12 years old.
Remember to dress for the weather - and bring a small towel, it's hard not to get your toes wet.
Bring a packed lunch and drinks, as the activity finishes at the nature room, where there are picnic tables and you can enjoy your lunch and look at the area's birds and animals.