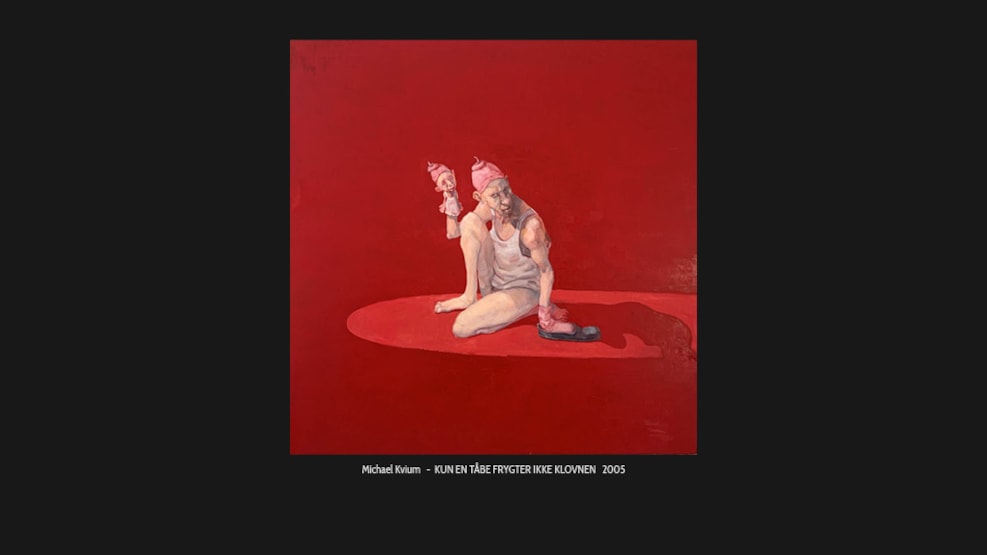 KVIUM COLLECTED – a collector's passion
A local collector's works by the Danish artist Michael Kvium form the framework for an absolutely fantastic exhibition at Otterup Geværfabrik throughout the summer. The unique collection is complemented by other exciting works by Michael Kvium, so a very special experience awaits.
Kvium fans will love the exhibition, and others will be fascinated by one of Danish art's absolute top names. For Kvium's paintings are known for confronting their audience with a pictorial universe that invites you into the darker and more primitive corners of the human mind.

When we are faced with the great works and feel reflected in the figures and the scenes in which the figures are placed, it feels obvious and natural to see ourselves, but perhaps also our fellow human beings in the works. The motifs revolve around the human blindness to reality, which for Kvium is both grotesque and brutal. But in a naive way, we hold fast to the belief that reason must always prevail.
A collector's passion
All the works in the exhibition are privately owned. Well over half are owned by one and the same person, a businessman and art collector from North Funen, who over the years has let the works form a framework around himself and his family.

For him, the art is about seeing, about meeting, about moving his conversations to new places, but also about letting art be part of the family. For him, art should be universal property, and access to it should be equal for all. Therefore, art alone is the focal point of this exhibition. It is important that the art comes out and is displayed. 
Opening hours
The exhibition is open 12 June - 29 August 2021.

Wednesday-Sunday at 11: 00-16: 00. July: Tuesday-Sunday at 11: 00-17: 00.

Admission: DKK 75

Free admission for children under 16 years