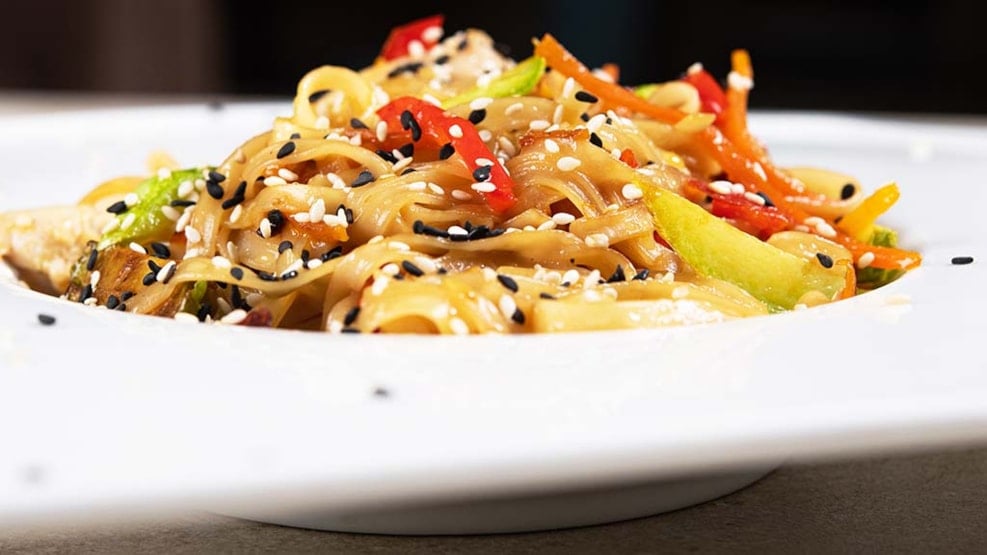 Karl Khao in Otterup
Delicious authentic Thai food, cozy atmosphere and the opportunity to enjoy the food outside on the corner of Torvet or buy take away - don't miss Karl Khao!
Karl Khao serves delicious Thai food in the middle of Otterup. Chef Khun Chon is from southern Thailand and guarantees an authentic and wonderful dining experience.
Here is a nice atmosphere and a good mood.
Karl Khao offers a varied menu with good Thai dishes such as tempura prawns, panang curry and pad noodles. You can also buy take away.
The food is based on good and fresh ingredients.
There is outdoor dining in a corner of the town square, where you can enjoy the food and look at the town.
Opening hours
Monday-Tuesday: Closed
Wednesday-Thursday: 16.00-20.00
Friday-Sunday: 16.00-21.00
Opening hours may vary according to the season and due to various events.