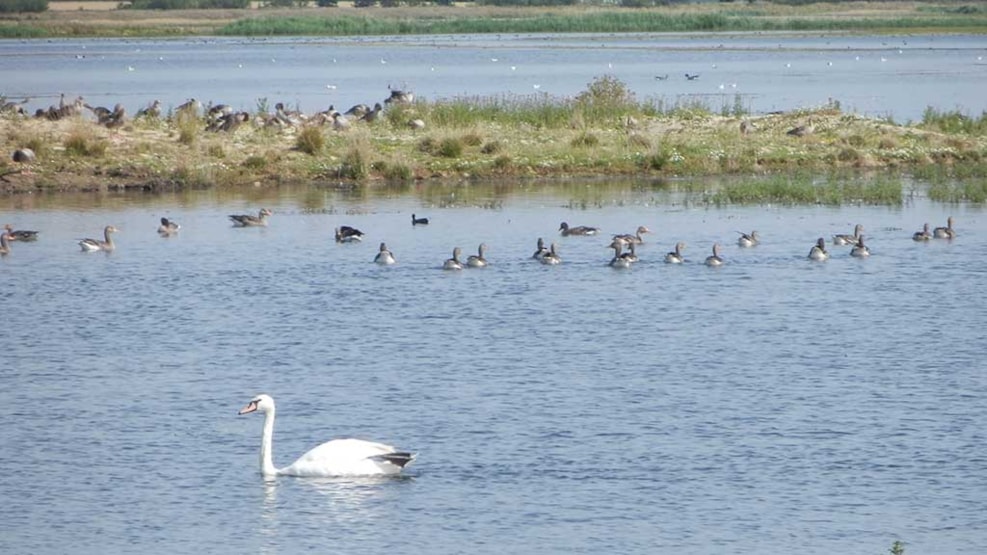 Guided tour of Gyldensteen Strand
See Funen's largest nature restoration Gyldensteen Strand with a guide who knows the whole area!
Gyldensteen Strand is a beautiful nature area. Here the land was reclaimed and the sea turned into agricultural fields - but now the dike has been removed, the water has returned and the unique nature has been resurrected. Discover the area on a walk with a guide who knows everything about the area and tells all the good stories. Watch the birds fly to the lagoon, catch a glimpse of the seals basking in the sun and the deer grazing in the meadow - here is always something new to look at.

The trip also goes to the bird towers, such as Langø Mill, where you'll get an overview of the whole area and enjoy the impressive view.
When:
The tour will take place on Thursday 19 October from 13.00-15.00.

Price DKK 50 - children under 12 come along for free.
Good to know:
There are tables and benches, some of which under roof. Bring your lunch or coffee!

It's possible to drive with a wheelchair on the paths in the area.

Remember that it is close to the sea - there's some wind, and it's a good idea to bring a jacket or scarf.