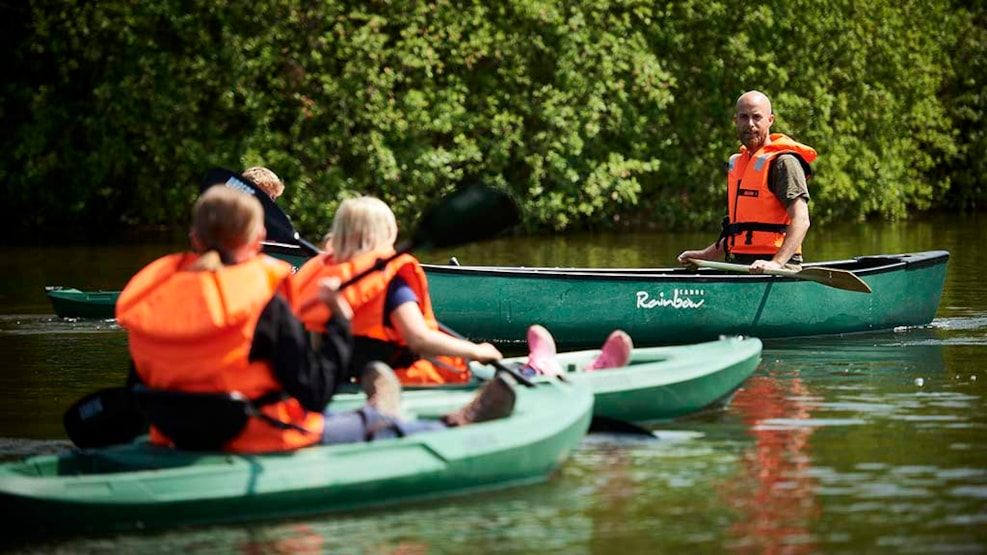 Fyns Sommerland
Fyns Sommerland offers fun activities in nature for big kids and adults - come and join us!
There is bound to be lots of laughter for the day in Fyns Sommerland where you can joump and joust and have fun. The brave can fly between the treetops in the 17-metre-high cable car facility, while the nimble compete on the ground to get through the obstacle courses first. You can go fast on a bmx bike, have a spin in the huge zorbing balls rolling down the hill, paddle on the lake or go on a treasure hunt in the wilderness and the abandoned water park.
If you are more into competition or concentration, go to the area with mini golf, petanque courses and a wide range of summer games - or perhaps you should try pentathlon?
In Fyns Sommerland, the analog activities bring us closer together and provide an active day for the whole family or group of friends.
When the entrance fee is paid, only zorbing and the cable car cost extra – all other activities are free to use.
Read more about all the activities at fynssommerland.dk or on social media. Search for: @fynssommerland.
Opening hours
24 June to 13 August
All days of the week: 10.00-17.00
Prices:
Entrance fee:
+8 years: DKK 130
3-7 years: DKK 80
0-2 years: free
Cable car: DKK 100 per person (approximately 45 minutes)
Zorbing: DKK 100 per ball (for two people)