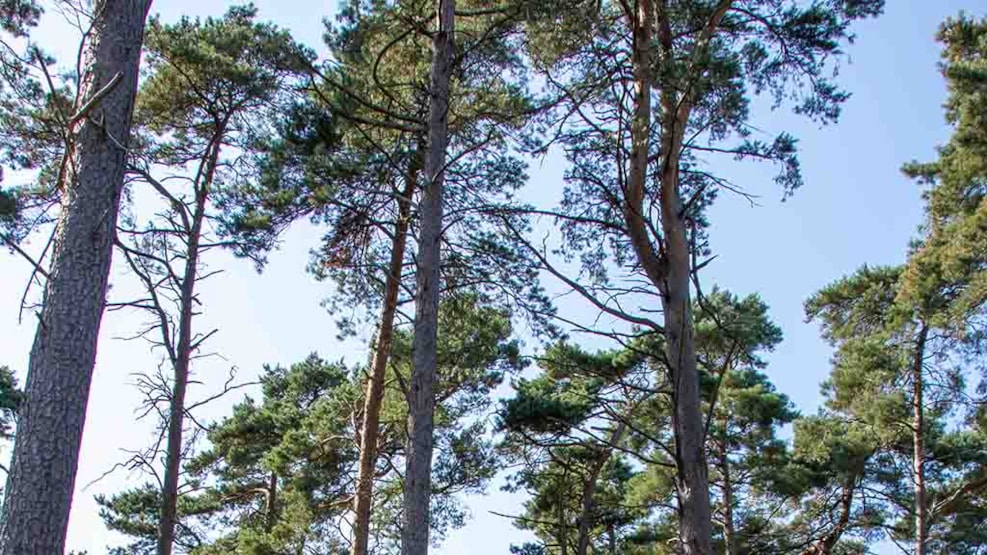 Forest bathing at Flyvesandet
Enjoy nature, beauty and life itself on a sensory forest bath at Flyvesandet with an experienced guide - 12 July and 10 August!
Join a guided forest bath in the beautiful wild North Funen nature - it's real wellness for body and soul! During the forest bath, we'll walk at a slow pace and in silence through nature. Along the way, you will experience an opening of the senses through various nature invitations, which makes your nature experience stronger and helps your body and soul to find balance. We'll end the forest bath with a taste experience and the opportunity to talk about the experience with the other forest bath guests.
The forest bath originates from Japan, and directly translated the Japanese Shinrin-yoku means "to bathe in the atmosphere of the forest". Trees and other plants emit some chemical substances, phytoncides, into the air and this has an impact on our happiness hormones, just as chemical substances from the soil can help our immune system.
The forest bath is designed with customary Japanese care to make us let go of focused attention and get present in our own bodies. Something we can often benefit from in an everyday life full of impressions and chores.
When
The Forest Bath takes place on Wednesday 12 July and Thursday 10 August from 19:00-21:00.
Practical information
Price: 250 kr.
Please note that in order to participate you must be over 15 years old, be able to walk 5 km in varied terrain on forest paths, off forest paths, in dunes, on sandy and rocky beaches. You must also be able to get up from a sitting or lying position.
Bring 1-1.5 litres of water; practical clothing with long sleeves/legs; perhaps a cap/sun hat; shoes that are easy to get on and off and above all comfortable; mosquito spray as needed and a small towel to sit on and dry your feet in if you go barefoot for part of the walk.