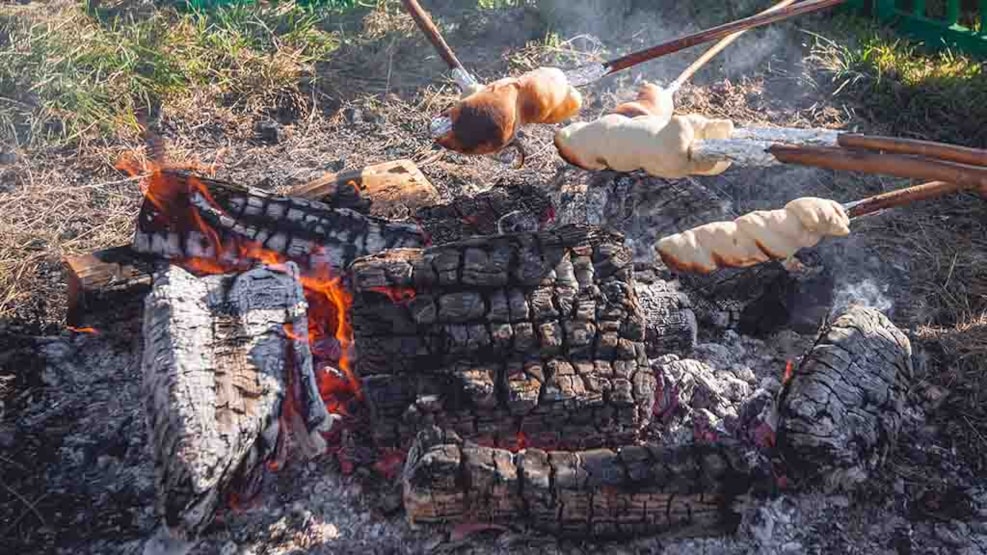 Find herbs and bake twist bread - for kids
Explore nature with the nature guide, find herbs and bake bread with edible herbs on Gyldensteen Strand - Good Friday and Fridays 14 July-4 August!
Join the nature guide on an exploration of Gyldensteen Beach and help find cool insects and beautiful butterflies, and look for the beautiful birds and the great white-tailed eagle.
We'll also look for edible herbs, which we'll knead into the dough for delicious twist bread to bake over a fire. While the fire is getting ready, we'll carve our own stick and then bake our very own special herb twist bread.
It'll be cool and fun, and it's just for kids - come and join in!
Tickets are for kids only, but you're welcome to bring your parents or grandparents
When
The guided acitivity will take place for the first time on Good Friday 7 April from 10-12 - and 4 Fridays from 14 July to 4 August at 10.00-12.00
Price: DKK 150
Practical information
For children from 4-12 years.
Please bring practical clothing according to the weather.
Bring a packed lunch and drinks as the activity finishes at the nature room where there are tables and benches and you can enjoy lunch brought along and look at the area's birds and animals.