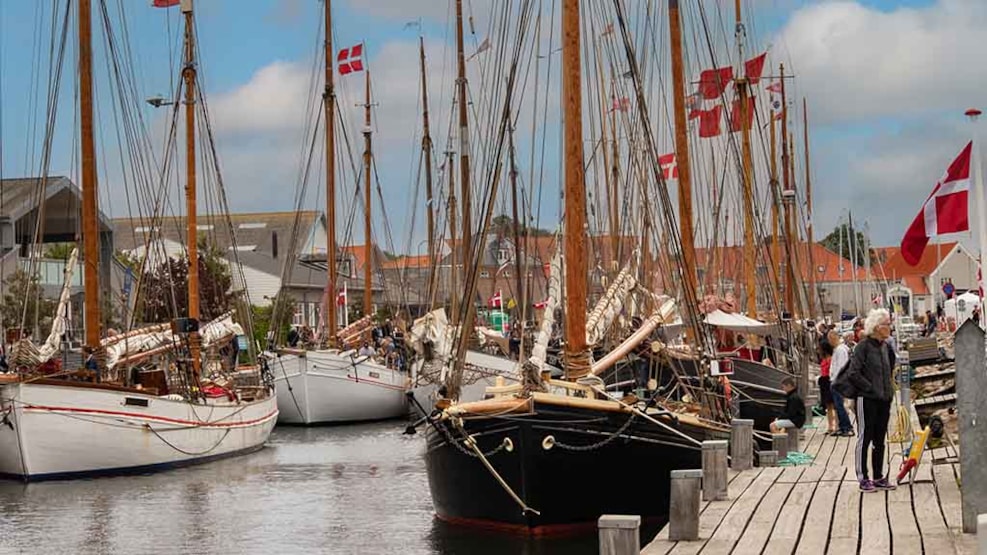 Experience the Funen regatta on board the MS Castor!
Experience the start of the regatta around Funen for conservation-worthy sailing ships from the sea - on board the MS Castor from Bogense Harbour!
This year's regatta Round Funen for old sailing ships starts in Bogense on Monday 25 July - and now you can experience the start on board another old wooden ship, namely the MS Castor of Bogense.
On the boat trip with MS Castor, we follow the more than 50 wooden ships worthy of preservation, while they start on their sailing trip around Funen. Along the way, rolls, juice and coffee are served, and you enjoy the sight of the impressive ships.
When
The boat trip on Castor starts on Monday 25 July at 9.45 and ends about 2 hours later, depending on when the ships depart and wind and weather.
The trip costs DKK 190 per person.
There can be a lot of wind, so remember to bring sensible clothes.