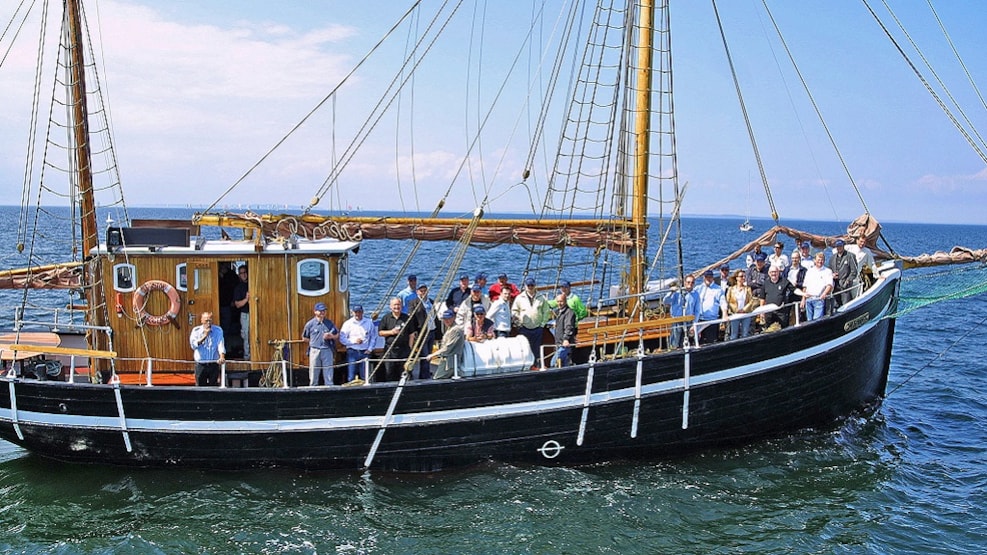 Chartered trips on MS Castor
You set the course and enjoy the boat trip when you charter a trip on the ship MS Castor of Bogense - a good idea for the excursion with family, colleagues or friends!
Charter a boat for yourself. Enjoy a day at the sea on the beautifully restored wooden ship, the "M/S Castor" of Bogense. Go fishing, enjoy a nice meal or try setting sail.

Castor was built 1936 in Esbjerg as a fishing boat, but for many years she has been registered in Bogense.

Within the past years Castor has been thoroughly renovated and in 2007 the cabin was totally remade to be up-to-date.

M/S Castor can be chartered all year round.
Call us, and we'll arrange a trip made for your expectations!
Please contact us about the price on pho. +45 6481 2044/ e-mail info@visitnordfyn.dk