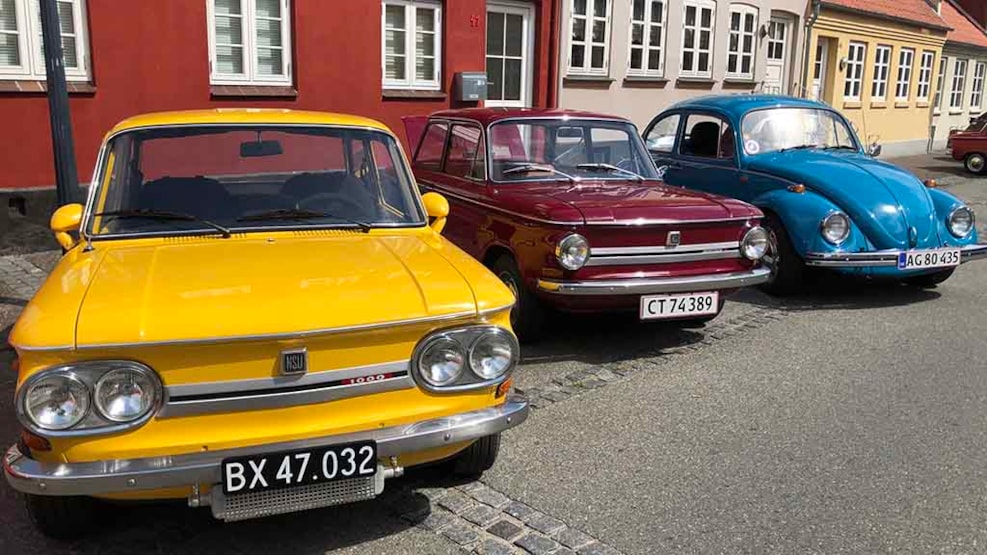 Car Day in Bogense 20 August
Bilernes Dag - Car Day-  in Bogense means lots of cars, fun and shopping and hygge in the streets of Bogense every year!
In Bogense town centre, you can see an exhibition of new cars and beautiful vintage cars in many shades. There is a great atmosphere in the street, where you can also buy sausages and bread.
In 2021, 80 beautiful vehicles were registered for Car Day, and in addition to motorcycles, especially vintage cars, you can also admire electric cars and brand new cars.
Of course, you can also make a good deal in the town's many shops, and there are several places where you can enjoy lunch among the tires, motor enthusiasts and fancy cars.