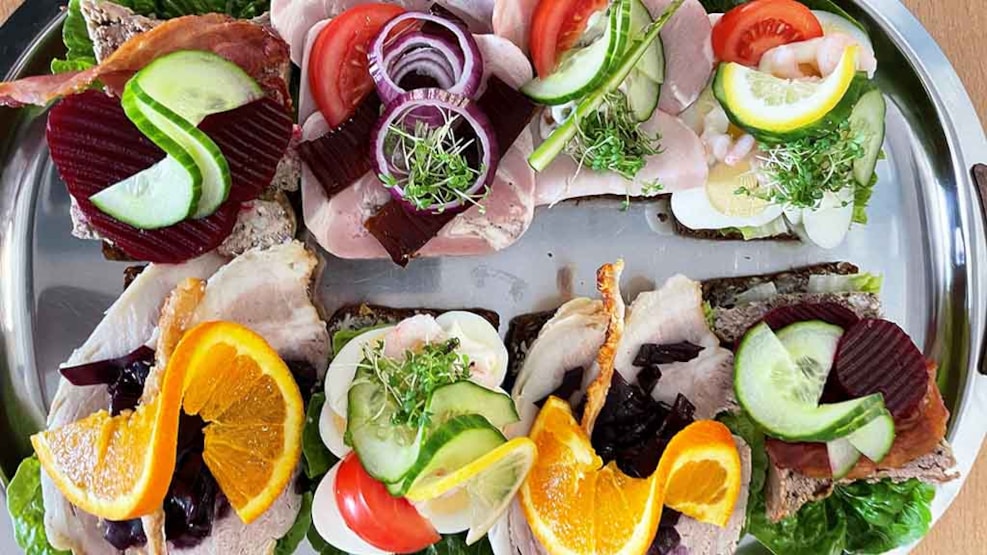 Cafe Kysten, Bogense Hallerne
At Lisbeth's Cafe Kysten in Bogense Hallerne you can enjoy delicious Danish smørrebrød. Open for take away and parties from August to June and open in the café September to May.
Cafe Kysten is a sports cafe in connection with the sports facilities in Bogense Hallerne, and here you'll enjoy good food from delicious ingredients.
Cafe Kysten offers smørrebrød, open sandwiches of DKK 28 each.
The food can be ordered as take away - please call the day in advance to order.
Cafe Kysten also offers rental of service for DKK 3 per piece incl. dishes.
Call and order to pick it up.
Opening hours
September 1 - May 31 open Monday-Thursday 16:00-21:00
Open by appointment in summer.
Always open for take away, both morning, noon and evening. However, not from 1-27 July.
Catering is also possible all year round - menu composition always according to the customer's wishes.