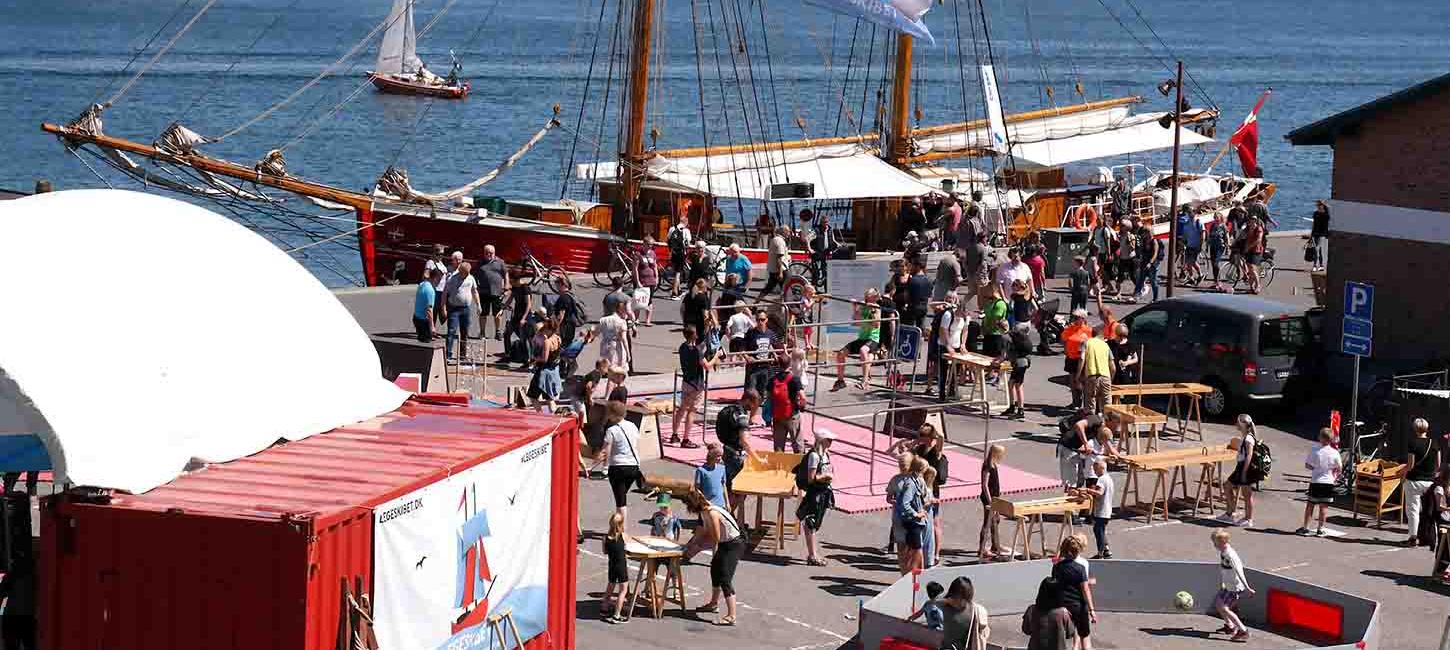 The "Play Ship" visits Bogense 18-20 July
Playing, climbing, dancing, parkour and lots of fun are on the program when the Play Ship visits Bogense 18-20 July. It will be this year's play party, and it's free - come and join us!
"We don't stop playing because we grow old; we grow old because we stop playing."
The Play Ship and the happy seamen visit Bogense!
George Shaw's well-known quote comes into its own when the Play Ship, the National Museum's schooner Bonavista, docks in Bogense's beautiful harbour from 18 to 20 July. The ship is loaded with happy seamen who'll create fun for everyone with a focus on community, playing and movement for all.
This year's theme is in collaboration with Danish TV: "Together in motion". The Play Ship has two large movement installations in the form of two red containers. One is designed as a climbing container, and the other is filled to the brim with play equipment, parkour stand, games and the joy of movement. The happy seamen, who graduated from Gerlev Sports Academy, will also instruct in joint games and - of course - real sailor dances.
In addition to all the fun games, there is also the opportunity to visit the real schooner and be drawn to the mystery and adventure of the big ships. During the 18-20 July, there will be guided tours and good stories about the ship from the happy seamen and the ship's "real sailors".
NOTE
It's all free!
The Play Ship is located by the quay in the old harbour, and the activities will take place on Vestre Havnevej.
The event follows the current Covid-19 guidelines in relation to number of guests, distance and hand hygiene.
Adress: Vestre Havnevej 29, 5400 Bogense
When: 18.-20 July / 10:00-17:00 every day
Contact:
+45 6481 2044
Address
Vestre Havnevej
5400
Coordinates
Longitude: 10.0764881
Latitude: 55.5682753